Enterprise
US$65
FREE TRIAL
1000 Unique Listings
6.4% Sale Commission
eMarketing
Shipping & Handling
Professional
US$40
FREE TRIAL
500 Unique Listings
7.5% Sale Commission
eMarketing
Shipping & Handling
Standard
US$31
FREE TRIAL
100 Unique Listings
7.9% Sale Commission
eMarketing
Shipping & Handling
Basic
US$0
30 Unique Listings
9% Sale Commission
eMarketing
Shipping & Handling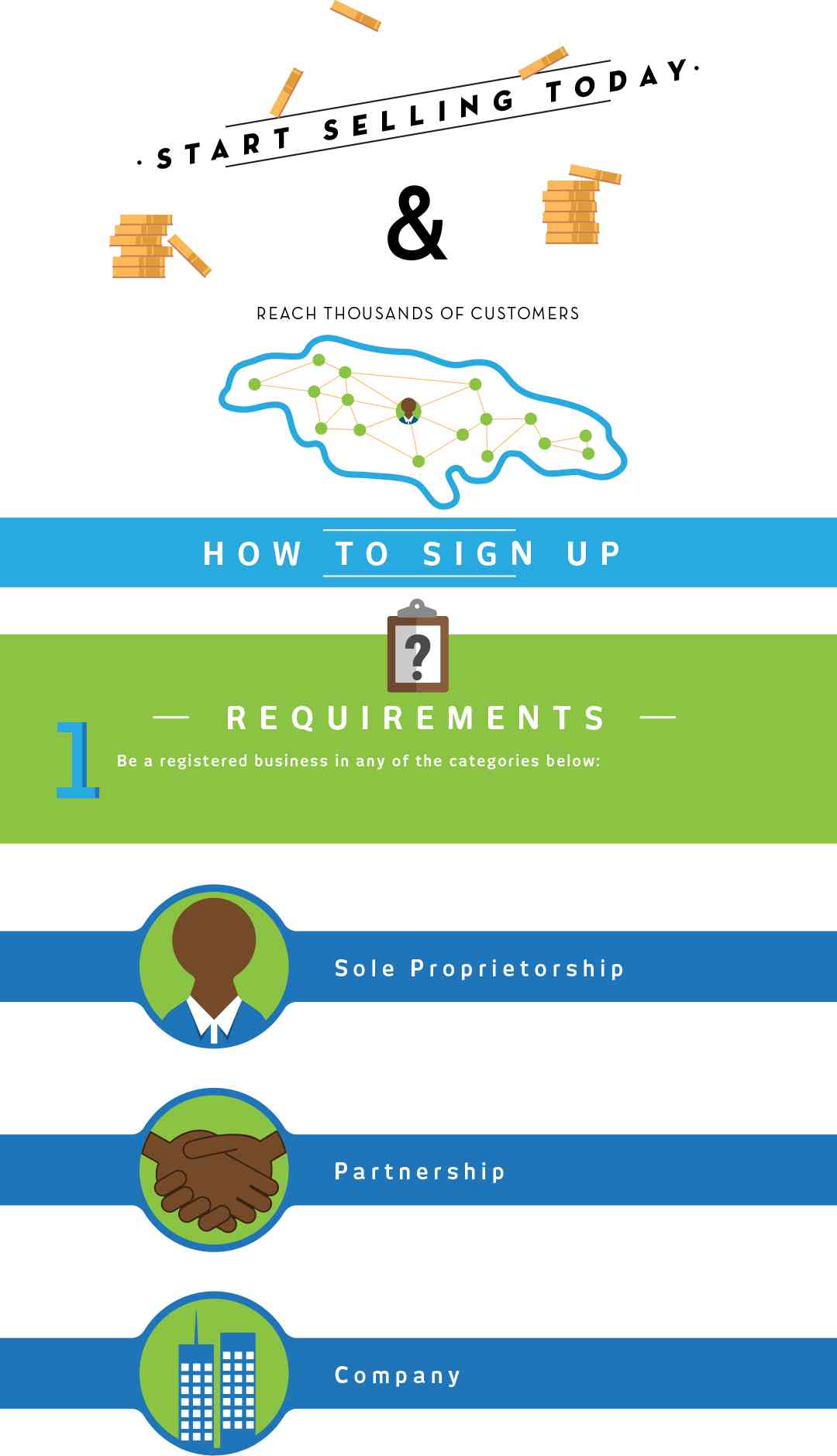 *If you have not already registered your business with the Company Registrar's Office: visit here for more information.
*We will request a copy of your business registration certificate for verification before we approve your merchant account.

If you meet our requirements please select the link below to Sign Up:

Await approval from our Team: once approved you are ready to start listing and selling.
Welcome Merchant!
You Sell, We Promote, They Shop, We Deliver!....
How does it work?
When you register as a Merchant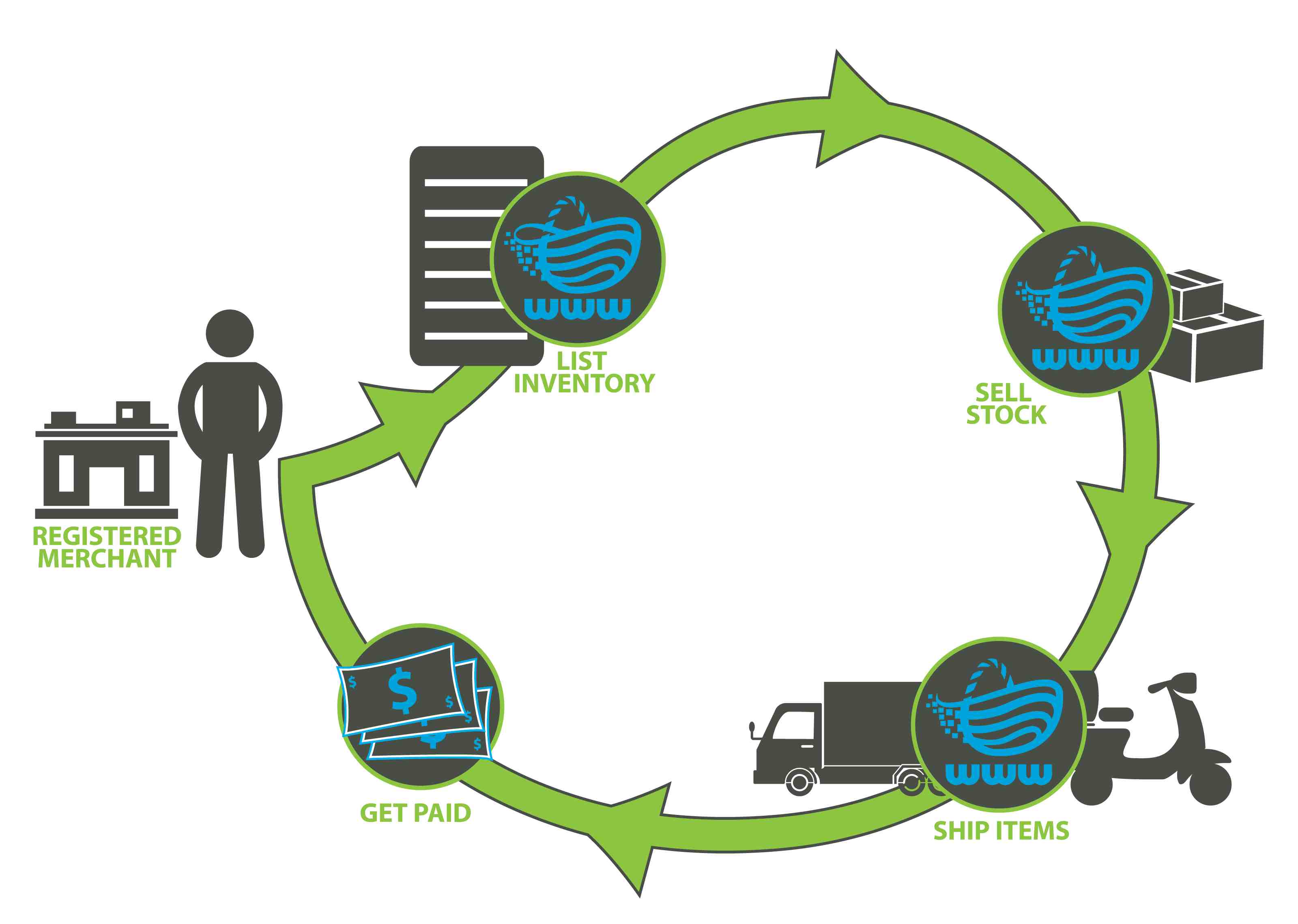 | | |
| --- | --- |
| | List: You can add products to JamGOra's Marketplace catalog individually, or you can add large quantities of items using our bulk upload tool. Make sure that when customers see your offer it is accurately described, inclusive of high-quality product images on a white background. |
| | Sell: After you list your products, all visitors will be able to see them on our website. JamGOra will help customers make quick, easy, worry-free purchases. |
| | Ship: We will handle the shipment of your products. JamGOra automatically notifies you when customers place an order. You will need to package your items for collection by our delivery partners who will collect packages from you for delivery to customers. |
| | Get Paid: JamGOra deposits payment into your bank account after customers receive their package. |